John Wick was originally created for these action movie legends
With the John Wick 4 release date now upon is, it's hard to envision anyone apart from Keanu Reeves heading the action movie franchise. But a new book has revealed that the role was originally written with a 75-year-old in mind, with Clint Eastwood and Harrison Ford both being seen as frontrunners for the role before Reeves showed an interest. The book, written by Edward Gross and Mark A. Altman, is entitled, 'They Shouldn't Have Killed His Dog: The Complete Uncensored Oral History of John Wick, Gun Fu, and the New Age of Action.'
Basil Iwanyk, producer of the John Wick movies, made the revelation in an interview for the book. "One of my best friends is Charlie Ferraro at UTA, who sent me this script from Derek Kolstad called Scorn," he recalled. "The lead was a seventy-five-year-old man, twenty-five years after being retired. It was the fun of watching Clint Eastwood kick ass."
"I thought, OK, there's probably one or two names you could do this with: Clint Eastwood, Harrison Ford. Other than that, I'm not sure how I put this movie together. But the tone of the script for John Wick was subversive and really fun. It has a very clear emotional through line and a great premise for an action movie."
Kolstad, who was also interviewed for the book, added, "We had talked internally about actors, but it was Keanu Reeves — a voracious script reader; anything he gets his hands on, he reads — who got his talons into it and made it his own. I spent two months at Keanu's house on the weekends working on the script. When I first went and met with him and walked into his house, and as he rounded the corner to say hello to me — it's a nice house, it's not ostentatious for a guy who's worth, I dunno, billions — and I look in his office, I see he has three hundred screenplays stacked on his desk, because he reads everything that UTA, WME, William Morris sends out."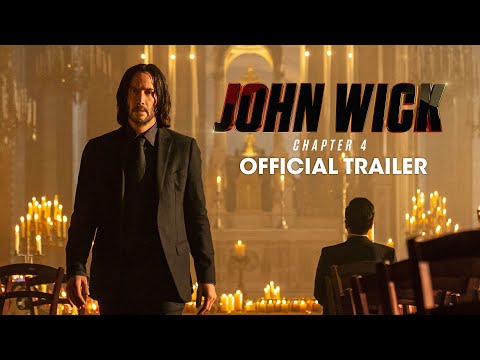 "He reads them all," Kolstad states. "And so think that he read something on a Friday, in ninety minutes, and was like, 'I want to do it.' In that moment, before I met and really clicked with him, I was like, 'Yeah, I really want to do it, too.' The first thing that Keanu said to me was, 'OK, Derek, I'm going to play him 35.' And I'm like, 'Fine.'"
To see other films that Reeves got his talons into, check out our guide to the best Keanu Reeves movies. Alternatively, peruse our list of all the new movies coming this year, or look to the future with our guide to a potential John Wick 5.
Clint Eastwood's Daughter Dished on What He Was Like at Home: 'He's Just My Dad'
To most of the world, Clint Eastwood is one of the most iconic actors alive. He's the mysterious "Man with No Name," he's the detective with a flair for violence, "Dirty" Harry Callahan, some even know him as the mayor of Carmel-by-the-Sea, California (a role he held in real life, not on the silver screen). To his 8 children, however, he's simply known as dad.
In an interview with Closer Weekly, one of the legendary actor's eldest children, Alison Eastwood, described what it was like to grow up with the "icon of masculinity" as her father. "He's just my dad," she explained. "He yelled at me when I was bad and did horrible things, which I did from time to time. And he was really sweet and supportive when I was doing great things."
Though Eastwood leans heavily on no-nonsense tough-guy roles in Hollywood, Alison knows a different version of him entirely. "He's way laid-back," she revealed. "Probably too laid-back. Don't tell him, though!"
Clint Eastwood's Daughter Shares the Advice He Gave for a Career in Hollywood
Like many father-child relationships, Alison is her father's biggest fan. So much so, in fact, that when it came time to choose a career path, she set her sights on Hollywood. Alison made her film debut at the young age of 7 when she was given an uncredited role in the 1980 Clint Eastwood Western Bronco Billy.
For Clint Eastwood, it didn't matter what his children did in their careers, as long as they gave it their all. "I just said, whatever you do, do it well," the Dirty Harry star told the LA Times. "If you're going to be a phone operator, be the best phone operator."
Alison now has more than 40 years of experience both in front of and behind the camera. Now an actress and a director, Alison shared the advice her father gave her ahead of her directorial debut. "He has a dry sense of humor," she said. "So his biggest piece of advice for me as a director was, 'Make sure you get a lot of sleep, because you're going to need it.'"
After dispensing some classic dad-style humor, Clint Eastwood shared his actual advice. "Believe in what you're doing, as opposed to changing your mind or being wishy-washy," he told his daughter.
The Western icon and his daughter are now 92 and 50, respectively, but remain close to this day. "We're good friends," Alison Eastwood said. "We laugh a lot. Now we can talk about directing, acting, the business, and we both love animals. We have a lot to share. And we still do Thanksgiving together!"
Clint Eastwood Fans Get the Western Icon Trending on Twitter With Epic Throwback Pics
For those people who saw Clint Eastwood trending on Twitter on Sunday morning, then just know that he's doing just fine. The onslaught of attention, though, did bring some epic throwback pictures to the platform. Fans were sharing many different shots from his iconic career. We picked out a few of them for you to get a peek at and enjoy. Our man Clint loves to keep working and even getting a round of golf in here and there. When he's on the movie set or in some other setting, it's always a good time to get some photos.
Those photos and even a video definitely liven up a Father's Day filled with fun for many. Yep, even Eastwood probably had some fun and well wishes coming his way from his children. Daughter Alison Eastwood is a solid actress in her own right, having starred in Midnight in the Garden of Good and Evil. As for papa Clint, well, where do you start with his movie career? Of course, there's his time as the "Man with No Name."
Clint Eastwood Did Find Success In Movies Thanks To 'Spaghetti Westerns'
The work with Sergio Leone helped him get that movie career up and running. Meanwhile, he made Harry Callahan a major character thanks to Dirty Harry. Yet those Westerns do make him look that much better, right? Think about the "Spaghetti Westerns" that we alluded to just now.
Go beyond that to Unforgiven, a movie he not only acted in but had a role in getting the film made. Heck, Clint Eastwood wanted veteran actor Gene Hackman on board from the get-go. As the story goes, though, Hackman had reservations about joining up. When you play "Popeye" Doyle in The French Connection, that becomes an iconic role for him. But the movie had its fair share of violence and that kind of turned him off at the outset.
In fact, Hackman, at first, said he didn't want to be involved in another violent movie. That would be because of his daughters, Elizabeth and Leslie, who had some say in the matter. The actor did read the script but said no at first. Eastwood did tell Hackman that there was a chance to make a statement against violence in Unforgiven. When looking at the script again through those eyes, Hackman would agree to do it. Good thing he did. Hackman would win an Oscar for his role. "It's all in the execution, you gotta execute it right, or else nothing means anything," Eastwood said in an interview about the film. "He [Hackman] re-read it and came back and said, 'Yeah, okay, I'll do this.'"
Clint Eastwood's Daughter Reveals Her Favorite Advice He Gave Her
Alison Eastwood is an actress as well one of the daughters of the famed actor and director Clint Eastwood. Getting any type of advice from dear old Dad is a good thing. When it comes to her favorite piece that he gave her, you might think it was acting. She did get the acting bug, too, and did star in the movie Midnight in the Garden of Good and Evil. This advice must be about her career, right? Nope. It had to do with the always tough task of living life.
"I guess just not to take [life] too seriously," Alison Eastwood tells Closer Weekly in an interview from 2019. "He never seemed to take anything too seriously. Maybe that's not a good thing … I don't know." Yet she also would offer up a little more insight which she's picked up from being around him. "He makes me laugh, I make him laugh," Alison said. "That's my favorite part about it. I think just having a lot of laughter, especially in our family, amongst ourselves. We're all getting older."
Clint Eastwood Isn't A Big Fan Of His Birthday, Daughter Alison Says
She also says that Dad isn't a big fan of his birthday. He would rather be doing something else, like working or playing golf, than celebrating his big day. Still, Clint Eastwood keeps on providing fans with film work as an actor and director. He's achieved great success and to think he also has a classic TV connection. Of course, Clint does from his days playing Rowdy Yates on Rawhide.
Yet it is in the movies of Eastwood that has really made him a household name. Working in Europe would provide some foundational success thanks to the "Spaghetti Westerns" directed by Sergio Leone. He would play the "Man with No Name" in films like A Fistful of Dollars and The Good, The Bad, and the Ugly. They all would lead Eastwood to then become an iconic police officer as Harry Callahan in Dirty Harry. One time, he talked about A Fistful of Dollars possibly becoming an "absolute disaster." What in the world does he mean by this? Eastwood told Roger Ebert years ago that the movie's producers were arguing among themselves. The issue at hand was who would pay the bills to get the movie done. This leads him to say, "It could have been an absolute disaster. But, we got lucky with it. And it turned out Sergio Leone was for real."
While his record of success and achievement is solid, sometimes Eastwood has to pick and choose between projects. When it came to playing Bruce Willis' role John McClane in Die Hard, Eastwood did turn it down. Screenwriter Jeb Stuart would say that Eastwood said that he didn't get the humor in the movie.