Clint Eastwood was once fired for "having a big Adam's Apple"
There's nothing fun about being fired, but Clint Eastwood was once reportedly let go from an acting job for the most absurd reason. According to Burt Reynolds, in his memoir But Enough About Me, Eastwood was fired for having a big Adam's Apple.
"Clint Eastwood and I were fired on the same day," Reynolds wrote. "They told him his Adam's apple stuck out too far, he talked too slow and he had to get that chipped tooth fixed. I then said, 'Why are you firing me?' And they said, 'You can't act!'"
As the pair left the set, Reynolds claims he turned to Eastwood and joked."'You're in a hell of a lot of trouble. I'll eventually learn to act. You'll never get rid of that Adam's apple." Thankfully whoever fired the pair turned out to be very wrong. Eastwood, of course, made his name starring in westerns and went on to direct, while Reynolds would get his big break appearing in the thriller movie Deliverance and was eventually nominated for an Oscar.
The pair would eventually work together on the comedy movie City Heat. Bringing together Eastwood and Reynolds seemed like a license to print money, but the film ended up being a flop.
Reynolds' performance in City Heat earned him a Razzie nomination. Speaking to the Los Angeles Times, the Smokey and the Bandit star said he knew from the beginning the film was a stinker.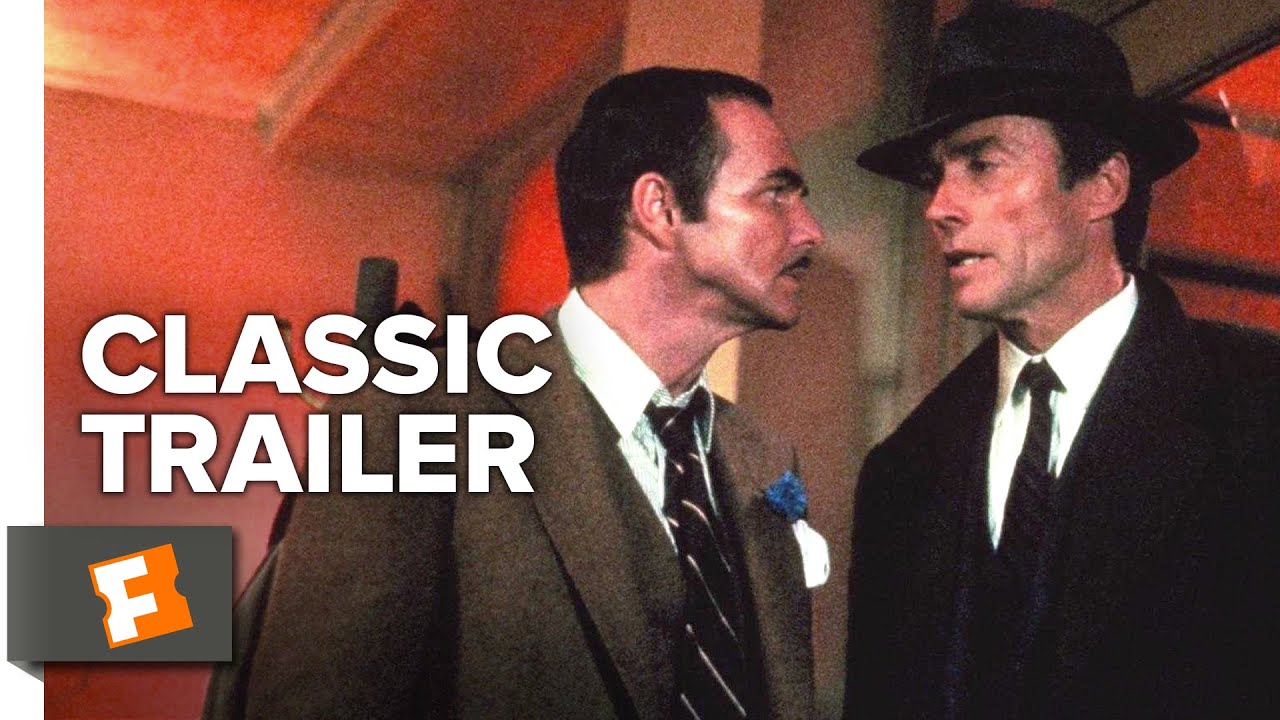 "Ten days after the shooting began, I knew I was going to take the fall," Reynolds said. "Clint was playing formula Clint that always worked for Clint. I was playing Jack Lemmon in this strange film where people were getting blown away. I never read a review of the film because I knew I was going to get killed by the critics."
"The public wanted Boom Town or to see us in a contemporary film," he continued. "They didn't want Dirty Harry vs the Wimp. It's regrettable the material wasn't there because Hollywood or maybe just Warner Bros. will never let Clint and I act together again."
On This Day: Clint Eastwood Film 'Honkytonk Man' Loosely Based on Jimmie Rodgers Hits Theaters in 1982
Clint Eastwood is a honkey tonk man. It's been years since the legendary actor starred in the country music pilgrimage "Honkeytonk Man."
The film released on Dec. 15, 1982, and starred both Eastwood and his son Kyle. Eastwood plays Red Stovall, a famous if reckless musician determined to secure his legacy. His character is based upon famed musician Jimmie Rodgers. Red teams up with his nephew, played by Eastwood's son, for a road trip odyssey to the Grand Ole Opry.
Clint Eastwood Stars as a Famous Country Musician
The film is a poignant look at the legacy of the musician as much as it is a coming of age story. For all of Red's gruffness and swagger, there's a vulnerability to him and a fear. The country singer has tuberculosis, a death sentence back during the Great Depression. So, he must confront his mortality head-on through his music and the relationships he leaves behind. But, Red's relationship with his nephew is the heart of the film.
The character is helped by Clint Eastwood's own legacy. The actor's name is forever ingrained with the Western films he made as a young man. Eastwood helped create the stereotype of the hardened gunslinger and later the hardened detective with the "Dirty Harry" franchise. But later in his career, he dismantled these archetypes, giving performances filled with emotion and vulnerability. And in "Honkeytonk Man," Eastwood examines the life of a performer.
The film featured the last appearance by legend Marty Robbins, who appears as the guitarist Smokey. Robbins died that December before the film's release.
Jimmie Rodgers Also Faced His Mortality
Rodgers inspired Clint Eastwood's film the narrative of the film. Many consider Rodgers to be the father of country music. The musician came to prominence in the 1920s and during the Great Depression. He won over audiences with his recordings, which continued after his death. Like Red, doctors diagnosed Rodgers with tuberculosis. The singer was only 27 and would fight the disease for another eight years.
Rodgers kept recording until his death in 1933, aided by a nurse in the recording studio. To bookend his career, he recorded "Years Ago," which was one of his first songs.
Marty Robbins Died Today in 1982: Relive His Time on Screen with Clint Eastwood in 'Honkytonk Man'
Marty Robbins did a lot during his time on earth. From singing, songwriting, stock car racing, playing instruments, and even acting, Robbins' resume was impressive. It also includes stepping in for legendary actor Clint Eastwood.
Perhaps Robbins' most memorable role was in "Honkytonk Man" alongside Eastwood. Clint Eastwood produced, directed, and starred as Red Stovall in the classic. Robbins was cast as one of Stovall's band members named Smoky. Eastwood's son, Kyle, also stars in the film as Stovall's nephew, Whit.
The storyline features Stovall's dream of making it to the Grand Ole Opry in the Great Depression era. Stovall finally arrives in Nashville after a cross-country journey with his nephew and gets his chance to perform in front of Grand Ole Opry scouts.
However, Stovall can't escape a coughing fit that's brought on by his tuberculosis illness. This is where Robbins, the side guitarist, steps in for Eastwood.
His true talent shines while Smoky unintentionally steals the spotlight. Watch the scene below.
"Honkytonk Man" was released on December 15, 1982. Robbins passed away seven days earlier, making this his final appearance on the silver screen. He was 57 when he died on December 8, after suffering his third serious heart attack.
More About Marty Robbins
Robbins was one of the most popular and successful country-western singers for most of his nearly four-decade career that spanned from the late 1940s to the early 1980s. 
Over the course of his career, Robbins' resume continued to grow. Classic Country Music cites that he recorded more than 500 songs and 60 albums and won two Grammy Awards. Furthermore, he was elected to the Country Music Hall of Fame and Nashville Songwriters Hall of Fame and was named the 1960s Artist of the Decade by the Academy of Country Music.
Robbins was obsessed with El Paso, both the name and the town grown-up. So naturally, he sang a song titled "El Paso." The lyrics paint a vivid picture of a love s story. Robbins went on to win a Grammy Award in 1959 for his signature song.
Not only did Robbins love the sound of music but he loved the roar of a stock car machine. His success in country music allowed him to fund his NASCAR team. Robbins had 6 top-ten finishes in his career, with a personal best top 5 finish at the 1974 Motor State 360 in Michigan.
Clint Eastwood: Here's How the Cowboy Icon Landed His First Role in a Western
Arguably one of the best actors to ever grace Western cinema, Clint Eastwood is an icon. His work in Westerns over his career has been outstanding. But, how did he get his start in that particular part of the industry?
It is fascinating how Clint Eastwood landed his first role in a Western. However, the first Western that the legendary actor was in was an uncredited role in a little-known movie. He played a ranch hand in the 1955 movie called Law Man, which is also known as Star in the Dust.
While the role was small, it got Clint Eastwood excited about the prospects of acting in Westerns. As everyone knows today, it seems that he was destined to play a cowboy in his career. As a tough-looking, tall, handsome man, he fits the role exceedingly well.
Clint Eastwood Got His First Role in a Western Almost By Accident
According to IMDb, Eastwood got into Western movies because he looks the part. Reportedly, he was visiting a friend at the CBS studio when an executive spotted him. During the exchange, Eastwood was told that he "looked like a cowboy."
Even though this is absolutely true and fits the role to a tee, it is impressive that's how he landed a role. The first credited movie that he was in because of this exchange was a 1959 Western television show called Rawhide.
Clint Eastwood was cast as Rowdy Yates in the show. Rawhide ran from 1959 to 1965, and Clint Eastwood was in the show for its entirety. In fact, he had the most episodes of anyone in the show. This is somewhat surprising, considering his extensive cinema work outside the show.
Rawhide essentially launched his Western movie career. The Good, The Bad, and The Ugly was filmed in 1966, certainly a direct result of his work on the television show.
So, it is safe to say that the CBS executive who pegged him as a man fit for Western's was definitely correct. You can thank that man for the wonderful work that Clint Eastwood has done ever since.