Clint Eastwood's Top 10 Westerns
Clint Eastwood is America's favorite gunslinger. Like John Wayne, the actor was never one to mince words. In fact, in most of Eastwood's iconic westerns, audiences never learned much about his characters. They were mysterious and often otherworldly. Eastwood always let his guns do the talking.
The actor has appeared in many iconic films. But these stand out above the rest. Ride off into the sunset with these Top Ten Clint Eastwood films.
10. Clint Eastwood Helps a Nun in 'Two Mules For Sister Sara'
Clint Eastwood is at his best when paired with another to act off his gruff, tough as nails exterior. This 1970 classic can best be described as one of the few western buddy comedies. Only featuring more nuns than either the typical western or buddy comedy. A cowboy and a nun certainly make for an entertaining if unlikely pair.
A gunslinger rescues a nun from a group of men while heading to help Mexican rebels fight against the French army. The two quickly strike up a partnership as they journey across the West. But the nun may not be everything she appears to be.
9. 'Joe Kidd' Casts Clint Eastwood as a Bounty Hunter
The late, great Elmore Leonard always had a talent for dialogue and a passion for westerns. He lent his talents to this 1972 western starring Eastwood. Eastwood's former bounty hunter Joe Kidd finds himself in a dispute between a Mexican revolutionary leader and a wealthy landowner.
Like many of Eastwood's best westerns, the gunslinger finds himself in the thick of it. And both the landowner and revolutionary leader soon regret that the bounty hunter ever got involved. The climactic battle features a creative use of a steam train and is high on spectacle.
8. Eastwood Gets Revenge in 'Hang 'Em High'
As these men will soon find out, there's nothing scarier than Clint Eastwood when he's out for revenge. In this 1968 film, Eastwood delivers his own brand of justice. After becoming marshal, Eastwood begins to hunt down the men who almost killed him. And well, he's not hunting them down to arrest them, that's for sure.
Eastwood plays a man falsely accused of rustling cattle. A posse tries to hang him despite his innocence. After surviving their attempt, Eastwood becomes marshal. Unlike many westerns, the film explores the complicated issue of what is justice and what is old fashioned revenge.
7. 'For A Few Dollars More' Is a Rare Sequel
Given their nature, westerns don't often get sequels. That makes this 1965 second installment in the "Dollars" trilogy such a rarity. While it's not quite as iconic as its predecessor or sequel, "For a Few Dollars More" is still iconic in its own right. Eastwood is at his most iconic as the mysterious Man with No Name.
The sequel pits Eastwood with Lee Van Cleef as a pair of rival bounty hunters tracking down the same outlaw. The duo decides to team up to bring the man to justice.
6. Eastwood Plays Another Stranger in 'High Plains Drifter'
Eastwood once again plays a nameless drifter that comes to town in what could almost be seen as a spiritual sequel to the "Dollars" trilogy. The film at least feels related as a close cousin. Eastwood took everything he learned from the genre, stepping behind the camera as the director.
Eastwood's stranger knows how to make an entrance. He arrives at a fictional mining town and kills its protectors. But what initially feels like a straight forward western soon takes a supernatural twist. This may be one of the spookiest western's around as sometimes justice comes from beyond the grave.
5. The Actor is a Horseman of Death in 'Pale Rider'
Clint Eastwood is the horseman of death in this 1973 film, which he also directed. He is less of a man and more of a spirit of reckoning for a Western prospecting town. Eastwood is at his most enigmatic as a preacher come to town to answer the citizens' prayers. The preacher is bringing a little Old Testament justice with him.
When a rich mining company wants to take over the town's land, they turn to the preacher to help them out of their predicament. Let's just say that Eastwood is just as deadly with an ax handle as he is with a gun.
4. Clint Eastwood Plays an Outlaw in 'The Outlaw Josey Wales'
Revenge makes outlaws of us all. In another western directed by Eastwood, the actor plays a farmer turned Confederate soldier turned outlaw. When a group of Union soldiers kills his family, Eastwood's Josey Wales joins up with the Confederate army to get his revenge. But after the war, Wales finds himself a wanted man.
This film asks an important question: do audiences want to see Eastwood on a Gatling gun? And the answer is always yes. Wales proves to be a difficult man to take down in a climactic battle.
3. 'A Fist Full of Dollars' Kicks off a Trilogy
Directed by Sergio Leone, this 1964 film was a seminal classic in the Spaghetti western genre and helped turn Eastwood into a star. Spaghetti westerns were known for their stylized nature and anti-heroes. "A Fist Full of Dollars" kicked off the "Dollars" trilogy and Eastwood's Man with No Name. It's hard to say where Eastwood or the western genre would be without Leone's influence.
In the film, Eastwood's character plays an opportunist seeking to play both sides of a feud for the highest price. But the gunslinger soon finds that has consequences. Particularly memorable is a moment involving a high noon duel and a steel plate.
2. The Actor Gives a Career-Best in 'Unforgiven'
Clint Eastwood may still direct and occasionally act. But he said goodbye to the western genre back in 1992. "Unforgiven" is his magnum opus to the westerns of old, a deconstruction of the genre, and an exploration of violence. It's easy to imagine Eastwood's other characters if they didn't go down in a hail of bullets, ending up like Will Munny.
The actor plays Munny, a retired gunslinger who's hung up the six-shooter for good. But despite his best efforts not to, Munny is pushed to return to the violence of his formative days.
1. 'The Good, the Bad, and the Ugly' is Eastwood's Most Iconic
As good as "Unforgiven" may be, "The Good, the Bad, and the Ugly" is just more iconic. It features pretty much everything you could ask for in a western. From its sweeping visages of the desert to its memorable attire and stylized cinematography, the film still holds up today as it did in 1966.
It also features perhaps the best western soundtrack ever put to film. And who can forget the climactic battle in the graveyard that's a scene for movie history? They often say they saved the best for last. But Sergio Leone really did reach his crowning achievement in this last installment of the "Dollars" trilogy.
Though Eastwood improved on the formula in the years after, he never quite escaped that enigmatic stranger riding out into a whole lot of nothing.
" Pale Rider " reveals 12 fascinating facts from Clint Eastwood's movie.
If you know Clint Eastwood and western films, then you definitely know Pale Rider. The 1985 classic has positive reviews all around the internet, with critics praising the plot and Clint Eastwood's production. Keep reading to check out 14 facts about Pale Rider that you might not know!
1 – It's no surprise that Pale Rider was a box office hit. The film was the highest-grossing western movie during the 1980s, grossing around $41,410,568.
2 – Usually, Clint Eastwood would commission a screenplay to be written before incorporating the theme of the movie. For Pale Rider though, he had an idea for the theme before a screenplay was written.
3 – The name of the film comes from the Book of the Revelation, where it refers to the Four Horsemen of the Apocalypse. The rider of the pale horse is Death, which ties into the plot of Pale Rider. Interestingly, in the film, we can see Megan Wheeler reading this verse when Preacher first arrives.
4 – In 1985, the film was entered into the Cannes Film Festival. Unfortunately, Pale Rider didn't win any awards.
5 – Pale Rider was given a remake in 2007, titled Missionary Man. The movie was directed and written by Dolph Lundgren, who also plays the leading character. It's set in modern times, where horses have been replaced by Harley Davidson motorcycles.
6 – Clint Eastwood also starred in a show called Rawhide, that aired throughout the '50s. One of the episodes was titled "Incident of the Pale Rider", but it has no relation to the movie.
7 – Many people compare Pale Rider to the films Shane (1953) and High Noon (1952). Shane focuses on a mysterious main character who comes to a gold mining town. Clint Eastwood most likely drew inspiration from these two popular western films.
8 – Did the music from the teaser trailer sound familiar to you? That's because it was also the theme for Britain's "Channel 4 News". Pale Rider uses this piece from Alan Hawkshaw, titles "Best Endeavors". The song is still used on the channel today, although it has been changed a little.
9 – In the film, Clint Eastwood goes to a safe deposit box at a Wells Fargo office to get his guns. The location of this scene was Columbia California, which was a real gold mining town during the 1800s. The town brings in tourists who want a taste of life during the gold rush.
10 – Near the end of the film, it is implied that Clint Eastwood is a ghost, but this is not the first time he plays a potential ghost. In the film High Plains Drifter (1973), it is implied that Eastwood's character is a ghost. Both films feature a nameless character as well, with Eastwood being referred to as 'the Stranger' in High Plains Drifter.
11 – Clint Eastwood seems like a natural cowboy, but did you know that he had a mild allergy to horses? This explains the gaps between his appearances in western movies. Eastwood was also allergic to cats and dogs, which made it difficult to work with animals on set.
12 – Clint Eastwood often starred as a nameless character in a western movie, but this would be the last role in which he would do so. In addition, Pale Rider is the last movie where Clint Eastwood has a beard.
13 – While working on western films, Clint Eastwood had a producing partner named Fritz Manes. Although he wasn't an actor, he had a cameo appearance in seven of Eastwood's films. In Pale Rider, Manes can be seen as a stage rider.
14 – Does the location in Pale Rider look familiar? That's because the movie Back to the Future III used the same set! The train station, along with other buildings, can be seen in both films. Marty McFly even goes by the name 'Clint Eastwood', as a nod to the film. The real Clint Eastwood knew of this reference and found it 'quite entertaining'.
Don Rickles roasted Clint Eastwood, no one could keep a straight face .
When it came to roasting celebrities, no one did it better than Don Rickles. In a television classic, the brash comedian took on Clint Eastwood, and no one could keep a straight face.
Many moviegoers think of Clint Eastwood as a rough and tumble cowboy. Over the years, he's played in several classic western films. He even got his start in the western TV show Rawhide. However, Eastwood never limited himself when it came to roles. In his career, he has portrayed men from just about every walk of life. In 1970, the world saw him as a WWII soldier in the adventure-comedy film Kelly's Heroes.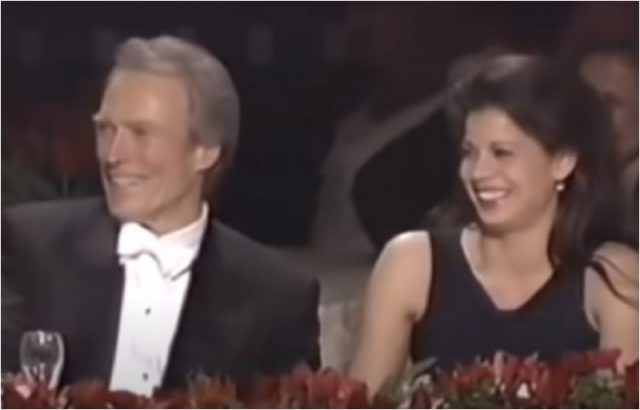 Kelly's Heroes had a killer cast. Clint Eastwood, of course, played the lead. Additionally, the cast featured Donald Sutherland, Carroll O'Connor, Gavin MacLeod, Harry Dean Stanton, and Don Rickles. In the film, Rickles and Eastwood went together like peanut butter and jelly.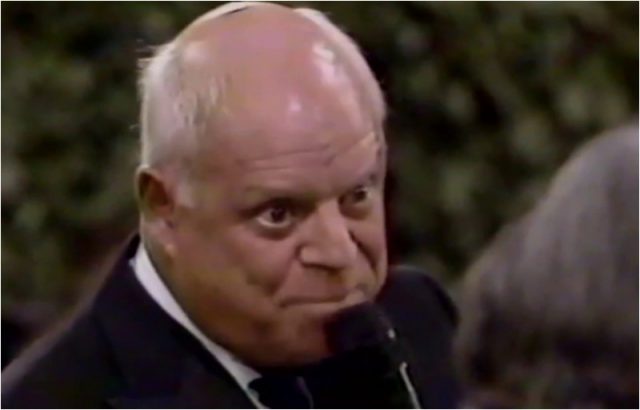 However, the pairing of Clint Eastwood and Don Rickles also proves that opposites attract. At the very least, it proves that opposites work well together. Even in the late sixties, everyone saw Eastwood as the strong silent type. On the other hand, most people knew Rickles for his comedic chops.
More specifically, Rickles was an insult comic and one of the best to ever do it. So, if anyone was going to roast Eastwood, it was going to be Rickles. He got more laughs in a couple of minutes than most comedians get in a half-hour. Eastwood took it like a champ, laughing along with the crowd at his own expense.https://www.youtube.com/embed/v-oItsU_l4c
Rickles roasted Eastwood another time on the set of Kelly's Heroes. You could tell that the two-minute clip was going to be comedy gold within the first few seconds as Rickles set up his roast of Eastwood with the opening line, "Clint, we've been on the picture with you for about two days. I just want to say, on behalf of the whole cast, Clint, we're fed up."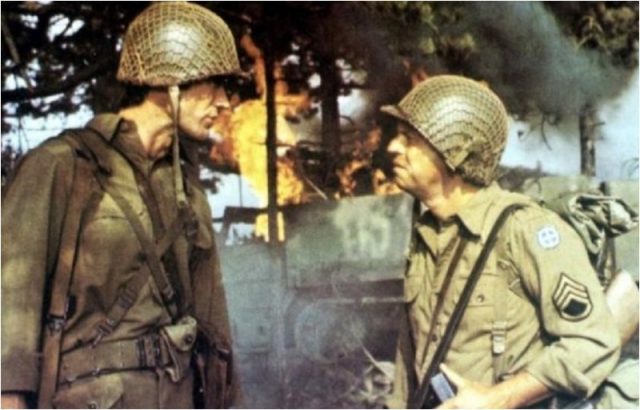 This broke Eastwood's usual stone-faced demeanor. The Hollywood legend let out a laugh at Rickles' opening volley, and the laughs kept coming as the comic continued his roast. However, he didn't keep his comedic sights on Eastwood. Rickles fired some shots at Kelly's Heroes as a whole."Seriously speaking," Don Rickles began, looking at Clint Eastwood. "Basically, I've read the script and you've read the script. Now that we've both read it, let's get on a plane and go home. Because I think it's bad!" This got an even bigger laugh from Eastwood and the other members of the cast and crew standing just out of frame.https://www.youtube.com/embed/Hc2MN1n6UIA
Then, Rickles turned his jokes towards Eastwood again. He asked him how long he's been in motion pictures. Slow to speak, Eastwood took a couple of seconds to respond with "about 16 years." However, that couple of seconds of silence was all the veteran comic needed to come up with more jokes. "Clint got off a ripper there, folks. We've been going through it for three or four days with these little rippers." The best part about the video is watching Eastwood double over with laughter as Rickles works his comedic magic.
The 'shocking' amount Clint Eastwood was paid for the hit movie 'The Good, the Bad, and the Ugly'.
Clint Eastwood is a mega movie star and director who has made millions of dollars. Yet he almost didn't make this movie. The story goes that he was in the middle of a run of success thanks to the "Spaghetti westerns" he played in at the time. Thanks to director Sergio Leone, the Man With No Name became a megastar in Europe. Eastwood played that man in A Fistful of Dollars and For A Few Dollars More. He made a decent salary in those movies but Eastwood wanted more.
Plus, Clint Eastwood wasn't so sure about doing another movie with Leone. It almost cost him his role there as it might have landed with Charles Bronson. Whoops. Well, thankfully for us movie fans that didn't happen. The Good, the Bad, and the Ugly would be the third of this trilogy.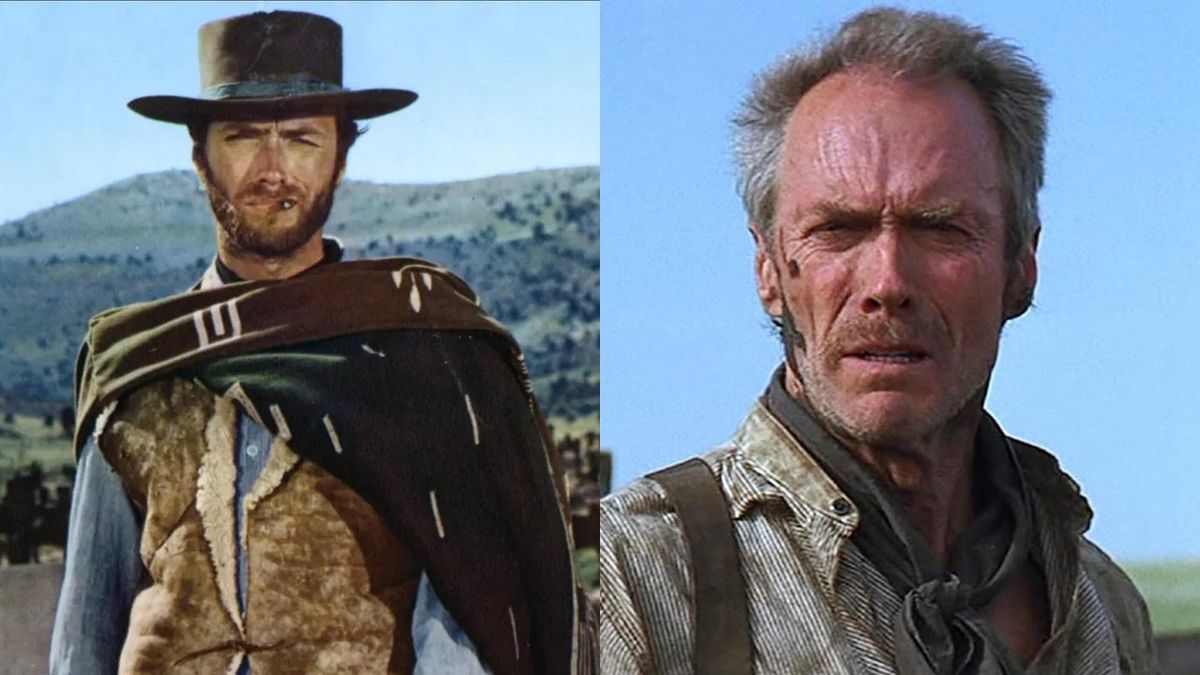 Clint Eastwood Paid $250,000 For Appearing One Last Time In Iconic Role . Author Richard Schickel, who wrote Clint Eastwood: A Biography, shares that it took $250,000 to bring Eastwood back one last time. Oh, Clint was going to be getting more than just a salary. His deal gave him about 10% of box-office profit in the West. The first two movies perform so well at the box office. So, this third deal receives approval from the movie studio. Could you imagine anyone else playing the Man With No Name? No, we could not either.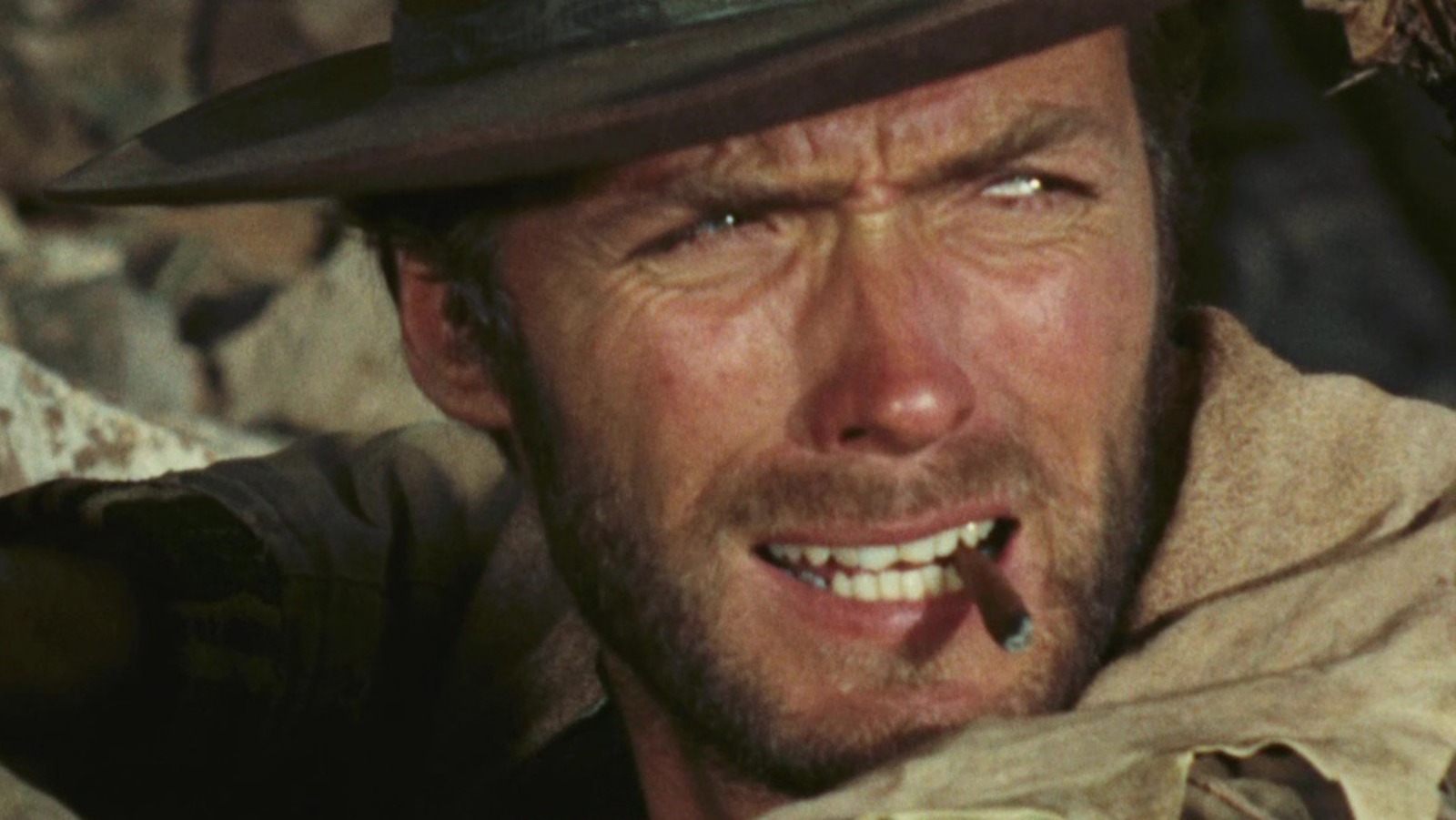 Let's also take a look at who is the inspiration for this iconic movie character. Leone happens to draw inspiration from Yojimbo, a Japanese samurai movie by Akira Kurosawa. Leone borrows so much from the movie. A Fistful of Dollars is sometimes referred to as an unofficial remake of Yojimbo. The Man With No Name is essentially a carbon copy of the main character of Yojimbo.
John Wayne, Eastwood Never Made A Movie Together. Why?Here is another riddle to ponder. If Western movies and the genre happen to be inspired by John Wayne, then it makes sense that he and Clint Eastwood cross paths. They could have been in a movie together and, man, that would have been major box-office money. Wayne and Eastwood never were in a movie together. Why? Eastwood offers some insight.
"John Wayne once wrote me a letter saying he didn't like High Plains Drifter," Eastwood said in an interview. "He said it wasn't really about the people who pioneered the West. I realized that there's two different generations, and he wouldn't understand what I was doing." Eastwood says that High Plains Drifter was "meant to be a fable. It wasn't meant to show the hours of pioneering drudgery. It wasn't supposed to be anything about settling the West."