An Iconic Clint Eastwood Action Movie Is Now Streaming On Netflix
Clint Eastwood got into show business the old-school way, taking small parts in cheap monsters movies and little-remembered war movies. He was nearly 30 by the time he got his breakthrough role in the CBS Western show Rawhide, playing a good-natured cattle driver named Rowdy Yates until its cancellation in 1966. At the same time as he was starring on a grueling, time-consuming hour-long show, he began starring in Sergio Leone Westerns in which he pivoted into a grittier, surlier, more morally ambiguous kind of antihero. But his perhaps most iconic role did not come until 1971 and Hollywood offered the part to almost every major actor before settling on him. Dirty Harry cemented Clint Eastwood as one of the action icons of modern cinema, and as of May 1, it is streaming on Netflix.
In Dirty Harry, Clint Eastwood stars as the titular cop, a San Francisco police officer with a borderline-insulting nickname and a tendency to shoot first, then never ask any kind of questions whatsoever. The film begins with a close-up of a plaque of names of police officers killed in the line of duty in San Francisco, then cuts to a rooftop sniper (Andrew Robinson). We watch him watch a beautiful woman swimming in a rooftop pool, then he takes a shot and she cries out, blood filling the water. A few minutes of Clint Eastwood grimly walking down the street later, we are in the Mayor's office. The killer, who calls himself Scorpio (modeled extremely loosely on the uncaught Zodiac Killer), demands $100,000 or he will continue to randomly kill. After that, we get the famous scene in which Clint Eastwood interrupts his lunch break to gun down some bank robbers and ask one of them if they feel lucky. 
That particular scene of Dirty Harry has become so iconic and imitated that it is impossible to view with fresh eyes. It is forgotten that although Clint Eastwood is grim and squinty-eyed when threatening the fallen bank robber, he bursts into a broad grin when firing the empty gun directly in his face. And it is also little-remembered that the finale of the movie is a reprise of the scene, with Eastwood threatening Scorpio with the same words, then shooting him. Then Clint Eastwood tosses away his police badge. It reads perhaps more ambiguous than the famously conservative Eastwood intended, but it is difficult not to see something in a man of the law purposefully killing and then throwing away the symbol of society's authority over his actions. 
The name "Dirty Harry" has become synonymous with a certain kind of maverick cop who is prone to taking matters into his own hands despite the protests of mealy-mouthed bureaucrats who believe in "due process" and "evidence" over shooting someone because your gut says so. Over time (and four sequels), Clint Eastwood as Inspector Harry Callahan turned into a cultural hero. He is certainly the template for every other hardbitten, gung-ho cop in cinema after him, from Mel Gibson's Martin Riggs to Al Pacino's Vincent Hanna to any movie that has a police officer willing to be a little more like the bad guy than he should. The deification of Dirty Harry as a role model rose at one point to President of the United States Ronald Reagan invoking him in terms of his veto power of tax legislation, just about the most maverick cop thing imaginable. 
All of this is interesting in retrospect because right from the beginning, Clint Eastwood played Harry Callahan as a violent jerk that no one likes. Dirty Harry, directed by longtime Eastwood collaborator Don Siegel, was the first of a series of films about the maverick cop, and right from the beginning, they establish that he is racist, sexist, xenophobic, prone to rash decisions, and so casual about human life that he borders on psychopathic. It is difficult to call the movie morally ambiguous, but nor does it take the stance that Dirty Harry is a decent person. While the movie implicitly leans towards supporting Eastwood's character's actions, audiences and critics were not as in sync. The movie was an enormous box office success (particularly off a meager $4 million budget), but was protested for its perceived support of police brutality and dismissal of victims' and suspects' rights. No less a critic than Roger Ebert called it "fascist." He also gave it three out of four stars. It made Clint Eastwood a star and Dirty Harry a beloved icon, but you can watch it for yourself and try to decide if the movie thinks he's a hero.
Don Rickles roasted Clint Eastwood, no one could keep a straight face .
When it came to roasting celebrities, no one did it better than Don Rickles. In a television classic, the brash comedian took on Clint Eastwood, and no one could keep a straight face.
Many moviegoers think of Clint Eastwood as a rough and tumble cowboy. Over the years, he's played in several classic western films. He even got his start in the western TV show Rawhide. However, Eastwood never limited himself when it came to roles. In his career, he has portrayed men from just about every walk of life. In 1970, the world saw him as a WWII soldier in the adventure-comedy film Kelly's Heroes.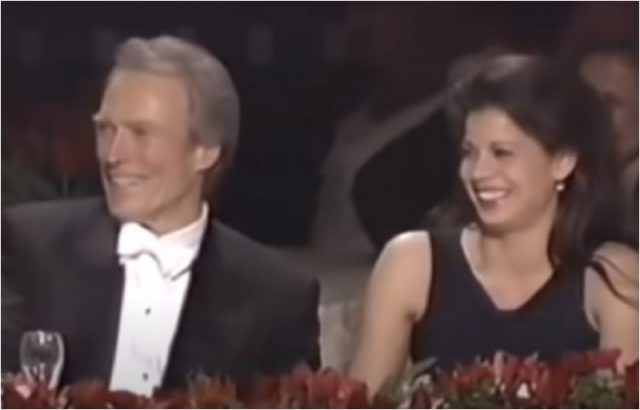 Kelly's Heroes had a killer cast. Clint Eastwood, of course, played the lead. Additionally, the cast featured Donald Sutherland, Carroll O'Connor, Gavin MacLeod, Harry Dean Stanton, and Don Rickles. In the film, Rickles and Eastwood went together like peanut butter and jelly.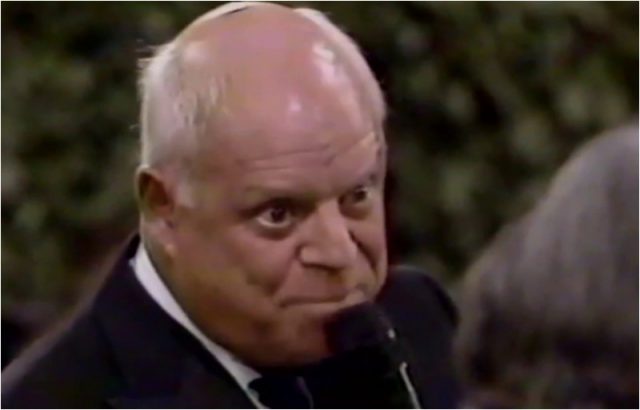 However, the pairing of Clint Eastwood and Don Rickles also proves that opposites attract. At the very least, it proves that opposites work well together. Even in the late sixties, everyone saw Eastwood as the strong silent type. On the other hand, most people knew Rickles for his comedic chops.
More specifically, Rickles was an insult comic and one of the best to ever do it. So, if anyone was going to roast Eastwood, it was going to be Rickles. He got more laughs in a couple of minutes than most comedians get in a half-hour. Eastwood took it like a champ, laughing along with the crowd at his own expense.https://www.youtube.com/embed/v-oItsU_l4c
Rickles roasted Eastwood another time on the set of Kelly's Heroes. You could tell that the two-minute clip was going to be comedy gold within the first few seconds as Rickles set up his roast of Eastwood with the opening line, "Clint, we've been on the picture with you for about two days. I just want to say, on behalf of the whole cast, Clint, we're fed up."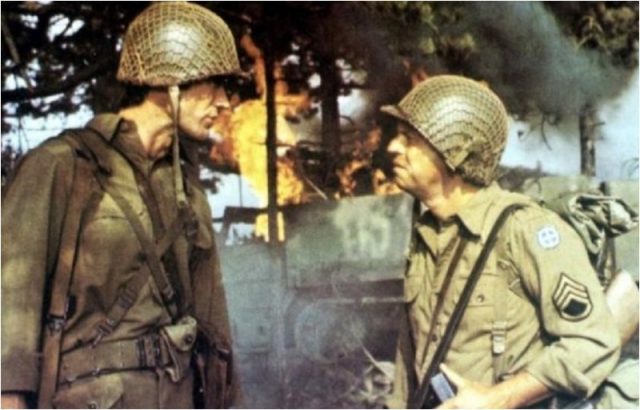 This broke Eastwood's usual stone-faced demeanor. The Hollywood legend let out a laugh at Rickles' opening volley, and the laughs kept coming as the comic continued his roast. However, he didn't keep his comedic sights on Eastwood. Rickles fired some shots at Kelly's Heroes as a whole."Seriously speaking," Don Rickles began, looking at Clint Eastwood. "Basically, I've read the script and you've read the script. Now that we've both read it, let's get on a plane and go home. Because I think it's bad!" This got an even bigger laugh from Eastwood and the other members of the cast and crew standing just out of frame.https://www.youtube.com/embed/Hc2MN1n6UIA
Then, Rickles turned his jokes towards Eastwood again. He asked him how long he's been in motion pictures. Slow to speak, Eastwood took a couple of seconds to respond with "about 16 years." However, that couple of seconds of silence was all the veteran comic needed to come up with more jokes. "Clint got off a ripper there, folks. We've been going through it for three or four days with these little rippers." The best part about the video is watching Eastwood double over with laughter as Rickles works his comedic magic.
The 'shocking' amount Clint Eastwood was paid for the hit movie 'The Good, the Bad, and the Ugly'.
Clint Eastwood is a mega movie star and director who has made millions of dollars. Yet he almost didn't make this movie. The story goes that he was in the middle of a run of success thanks to the "Spaghetti westerns" he played in at the time. Thanks to director Sergio Leone, the Man With No Name became a megastar in Europe. Eastwood played that man in A Fistful of Dollars and For A Few Dollars More. He made a decent salary in those movies but Eastwood wanted more.
Plus, Clint Eastwood wasn't so sure about doing another movie with Leone. It almost cost him his role there as it might have landed with Charles Bronson. Whoops. Well, thankfully for us movie fans that didn't happen. The Good, the Bad, and the Ugly would be the third of this trilogy.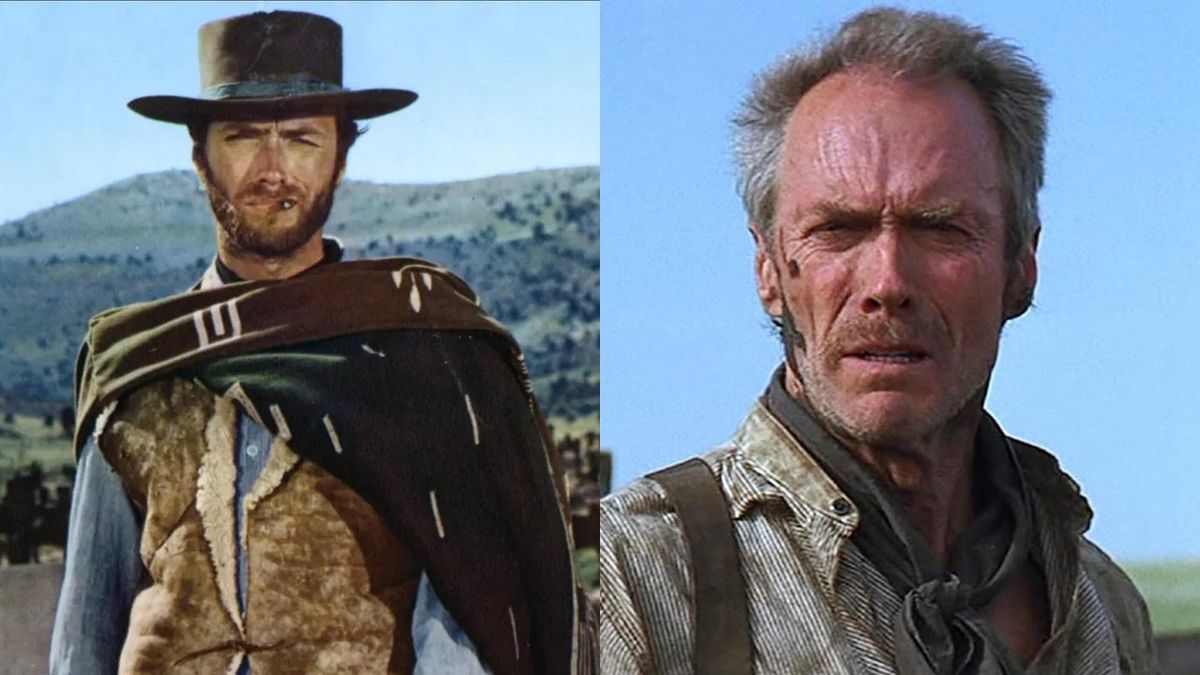 Clint Eastwood Paid $250,000 For Appearing One Last Time In Iconic Role . Author Richard Schickel, who wrote Clint Eastwood: A Biography, shares that it took $250,000 to bring Eastwood back one last time. Oh, Clint was going to be getting more than just a salary. His deal gave him about 10% of box-office profit in the West. The first two movies perform so well at the box office. So, this third deal receives approval from the movie studio. Could you imagine anyone else playing the Man With No Name? No, we could not either.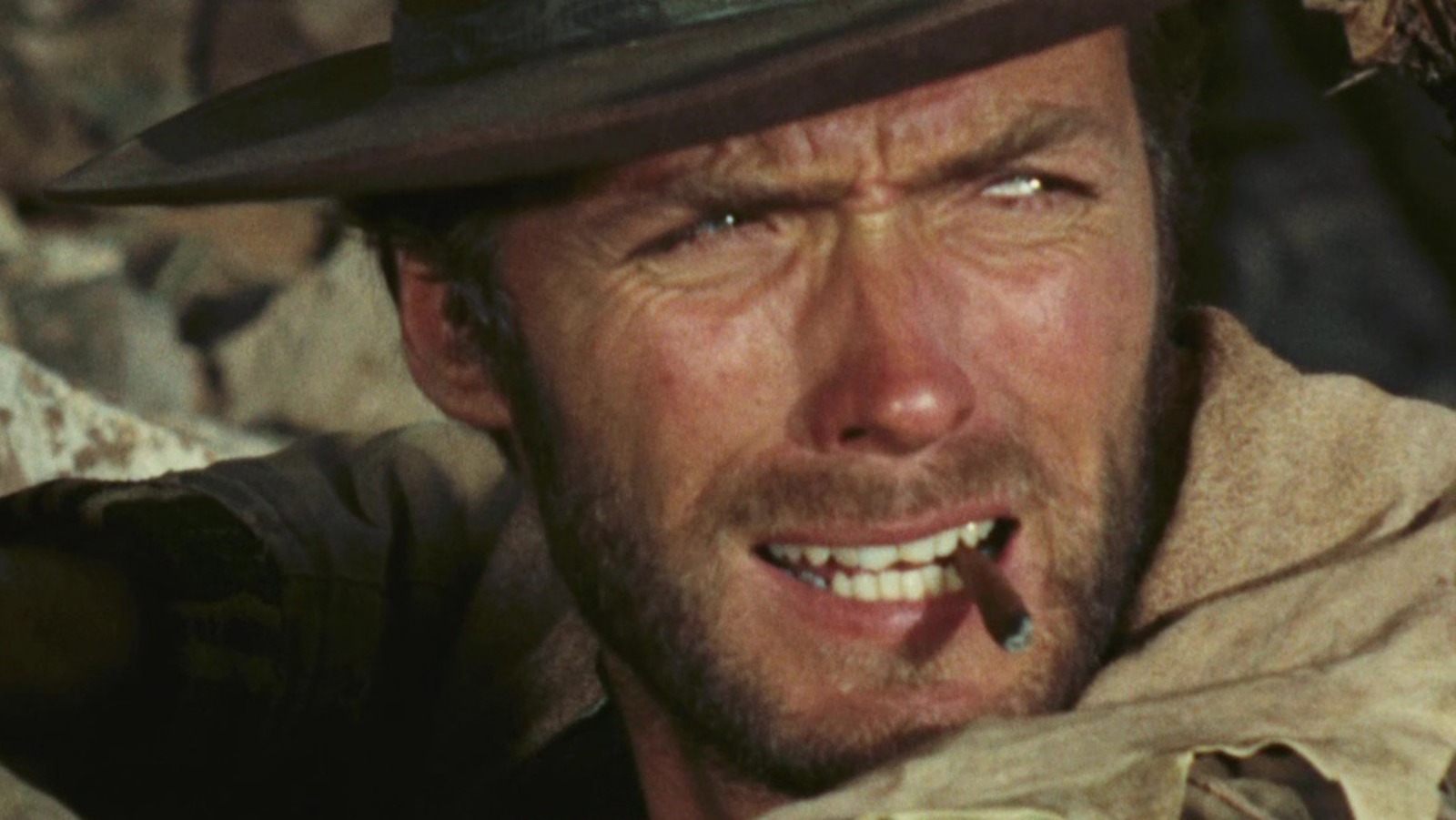 Let's also take a look at who is the inspiration for this iconic movie character. Leone happens to draw inspiration from Yojimbo, a Japanese samurai movie by Akira Kurosawa. Leone borrows so much from the movie. A Fistful of Dollars is sometimes referred to as an unofficial remake of Yojimbo. The Man With No Name is essentially a carbon copy of the main character of Yojimbo.
John Wayne, Eastwood Never Made A Movie Together. Why?Here is another riddle to ponder. If Western movies and the genre happen to be inspired by John Wayne, then it makes sense that he and Clint Eastwood cross paths. They could have been in a movie together and, man, that would have been major box-office money. Wayne and Eastwood never were in a movie together. Why? Eastwood offers some insight.
"John Wayne once wrote me a letter saying he didn't like High Plains Drifter," Eastwood said in an interview. "He said it wasn't really about the people who pioneered the West. I realized that there's two different generations, and he wouldn't understand what I was doing." Eastwood says that High Plains Drifter was "meant to be a fable. It wasn't meant to show the hours of pioneering drudgery. It wasn't supposed to be anything about settling the West."
Actress Jean Seberg had a "traumatic" love affair with Clint Eastwood that shocked the audience.
Jean Seberg and Clint Eastwood worked together in the 1968 film Paint Your Wagon. During their time together, they fell in love and Clint ended up leaving his wife at the time, Maggie Johnston. Jean also left her husband Romain Gary. However, things took a turn for the worse and set up Jean to have problems later on in life.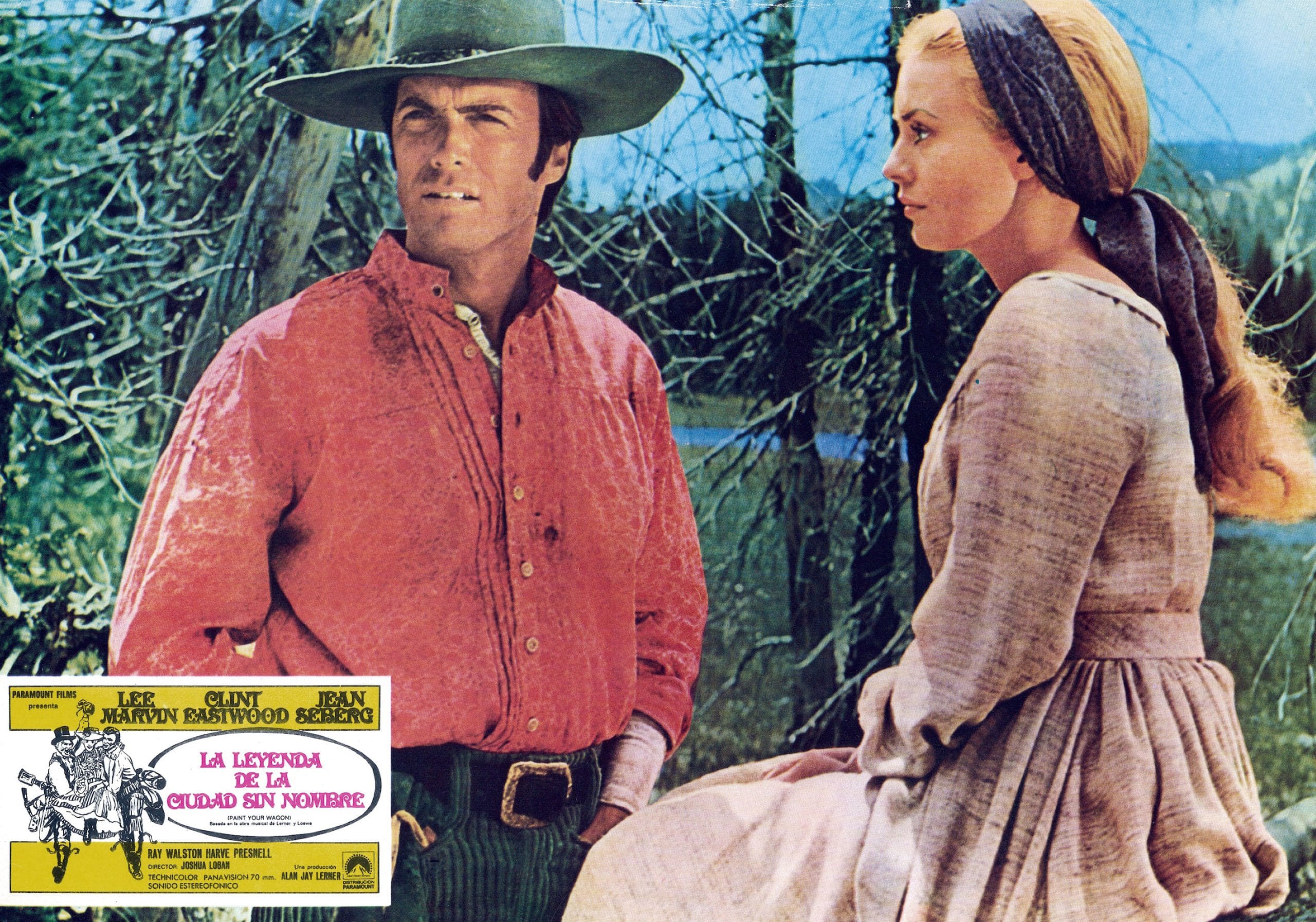 Clint once said, "The movie we were playing in was nothing special, but we enjoyed life. I adored her. Filming, I looked at her as an actress, but I also saw the normal person in her. She was very happy, and I don't think many got to see that. We spoke of family, friends, relationships… Love, and all that… She played an important role in my life."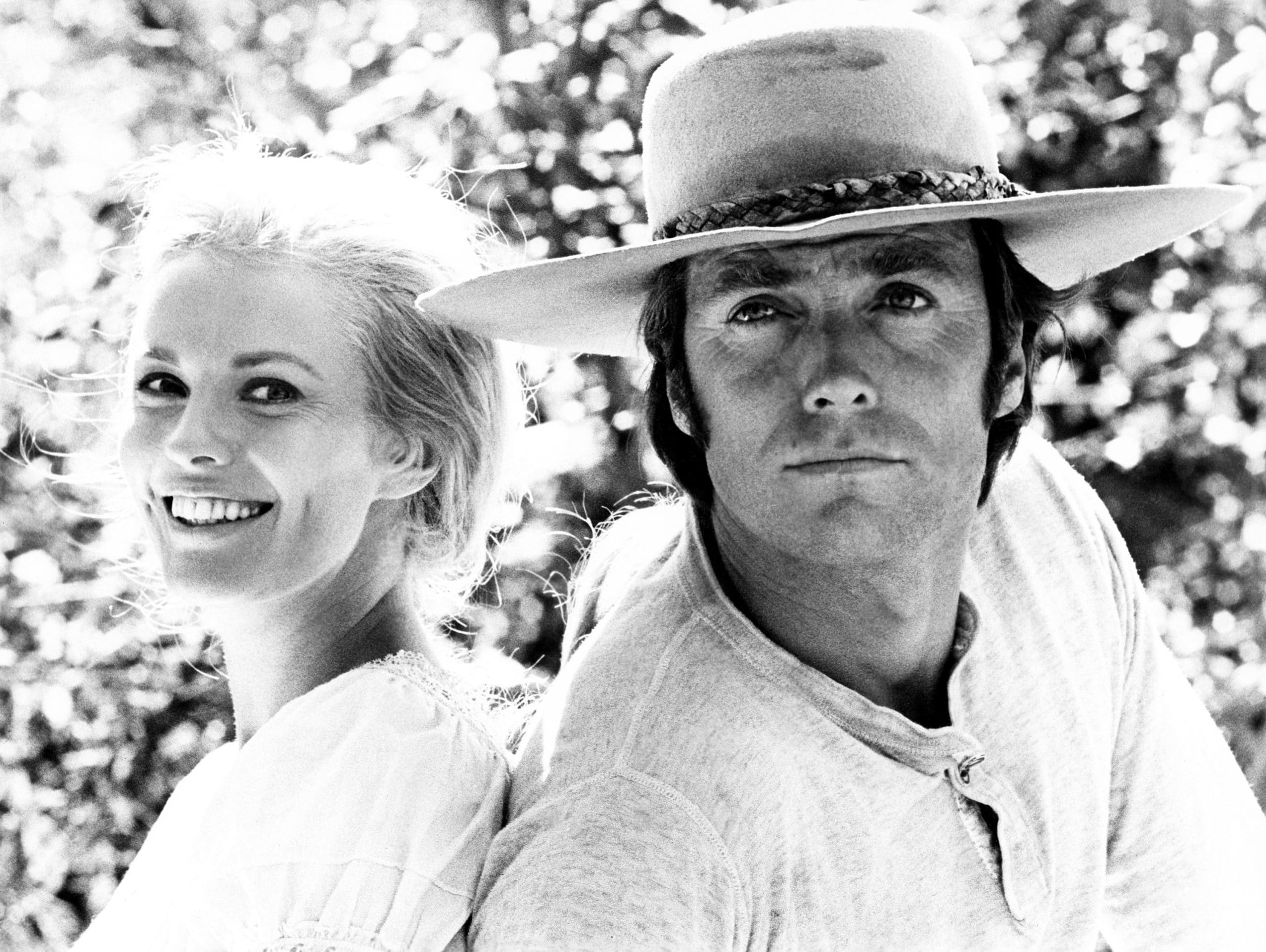 While Jean thought it was true love, Clint was already having several other affairs. When they finished the film, he acted like he didn't even know her.
Jerry Pam, the publicist for both actors at the time, once revealed, "Once they got back to Paramount, it was as if Clint didn't know who she was. Jean couldn't believe that he could be that indifferent to her, after everything that had gone on in Baker. She was a very vulnerable woman, and it was a terrible trauma for her."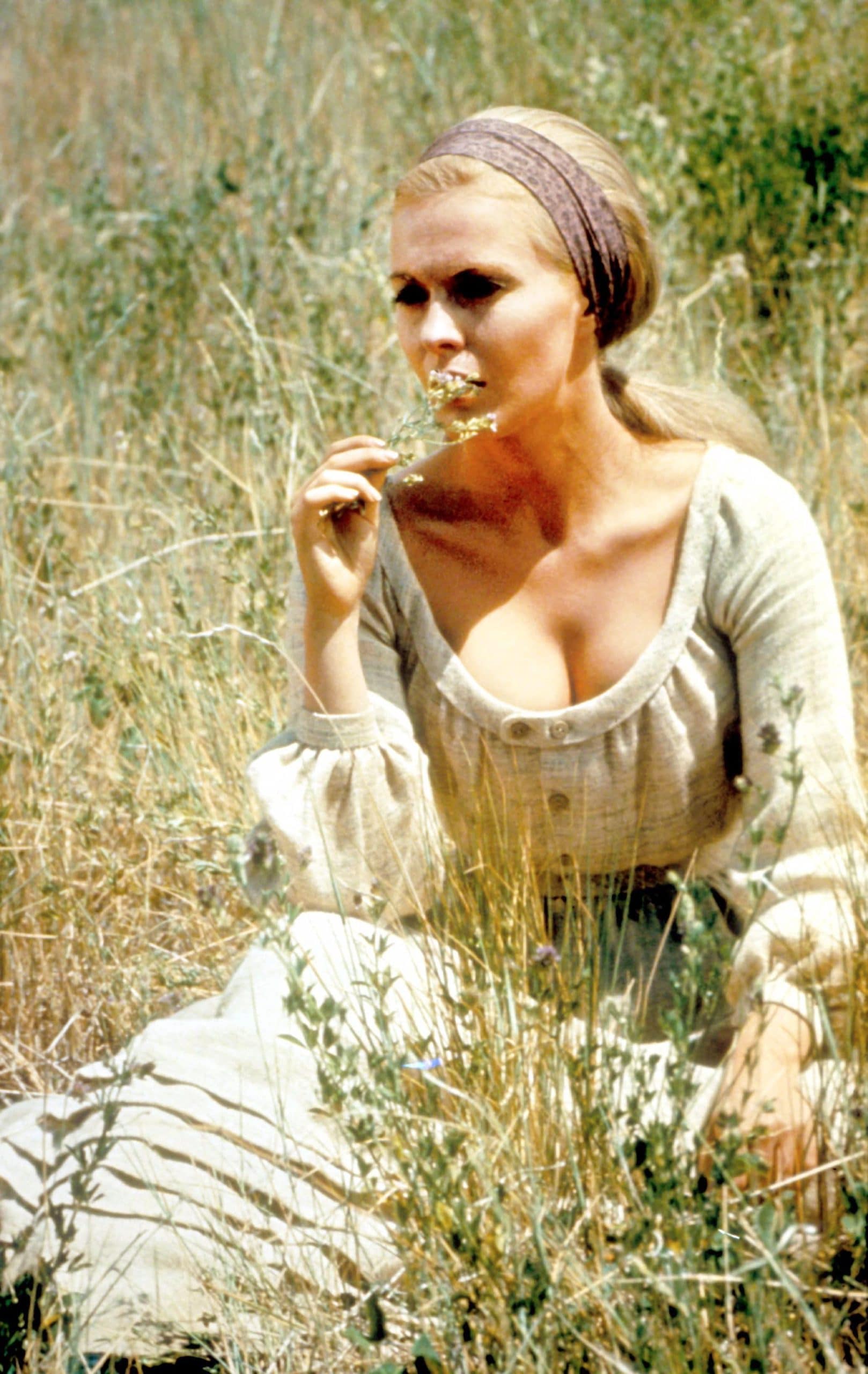 After Jean got divorced and was left by Clint, the tough times kept coming. She was the target of FBI intimidation and surveillance because of her support for civil rights groups at the time. She also lost a child and was publicly harassed about the whole situation due to false reports about who fathered the child. Eventually, she went into hiding.
Sadly, Jean died by suicide in 1979. She was found with a suicide note, a bottle of barbiturates, and had high levels of alcohol in her body. Some suggest it was actually the FBI but it has never been proven.