John Wayne Found 1 Way to Humiliate an Actor That Made Him 'Convulse With Laughter' in High School
Actor John Wayne didn't always have stardom on the brain, especially when he was in high school. He had several passions, involving himself in several areas, involving journalism, debate, and sports. However, Wayne was undeniably a prankster who found a way to embarrass an actor in a way that caused the audience to erupt into a sea of laughter.
John Wayne worked with props in high school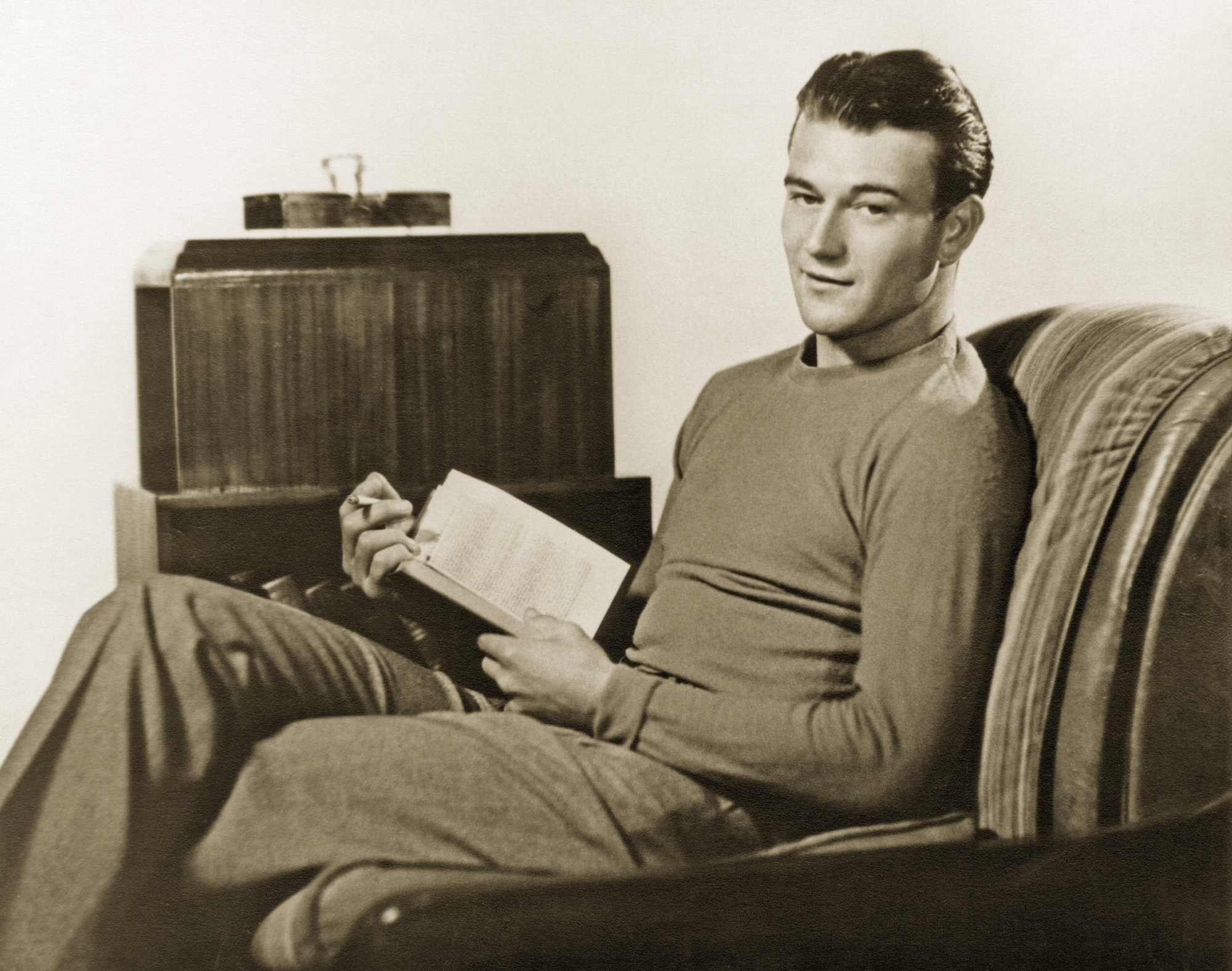 John Wayne | Michael Ochs Archives/Getty Images
Before Wayne developed his passion as an actor, he found enjoyment working in the Stage Society as a prop boy. There, he built sets and helped with production design and anything else required to pull off the school's latest productions. According to Carolyn McGivern's book, John Wayne: A Giant Shadow, he thought the school productions were "a source of never-ending amusement."
The movie star developed a strong understanding of sets before heading into a career in acting. However, Wayne was no stranger to humiliation, which frequent collaborator and filmmaker John Ford frequently subjected him to. It became a part of his world, as he learned to both dish it and take it.
John Wayne pranked an actor with a 'forgotten' telephone
Wayne teased an actor for his own amusement in a prank that got him into trouble, which led him to acknowledge that perhaps he took it a bit too far. However, this wasn't a single incident, as he frequently played practical jokes throughout his high school career and beyond. McGivern wrote about the prank on the unsuspecting actor and what became of him after he got caught.
He was supposed to ring a bell to give the impression that the actor was getting a phone call on the stage. But, Wayne intentionally "forgot" to put a phone on the stage, making the performer unable to answer the phone in a convincing way. As a result, the audience burst into laughter, as the actor stood there in embarrassment.
The Duke "convulsed with laughter" at the prank, but a teacher caught him and tore him apart for it. As a result, Wayne admitted that the prank was wrong and tried his best to behave around that teacher in the future. Nevertheless, he still played practical jokes during high school, finding joy in not taking life too seriously.
John Ford took John Wayne from props to an actor
Wayne continued working in props before making the move to becoming an actor. Ford met the Duke at Fox, where he caught the director's eye for his look. However, their collaborations didn't come until Wayne was already working as an actor in other movies. Raoul Walsh gave him his first substantial opportunity to star in a leading role in 1930's The Big Trail. After that didn't work out, Ford refused to acknowledge Wayne for years.
Nevertheless, none of the B-movies that followed blossomed the actor into a real star. Ford transformed the Duke into a real American star with 1939's Stagecoach. The film was an ensemble piece that highlighted multiple characters, but Wayne proved why he became the star that he became. They ultimately collaborated on 14 movies over the course of their careers.